professional  &  trusted since 2005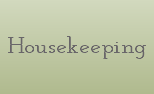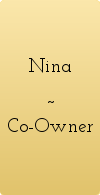 Jeve's Pet Care was established in October 2005 from a passion and desire to help animals. Our goal is to provide reliable, professional and trusted service and care. Jeve started his business by walking dogs, then later added care for cats and other little creatures. Grooming, Socialization/Training, and a few other services were also made available to our clients. Initially, being one of the only pet care providers, it was encouraging to see the positive response from London, and surrounding area. Within a few short years, Jeve was providing pet care as a full time profession. Currently, we have 3 full time, and 5 part time employees providing care for your pets, home and yard.

    Our Team is carefully selected to grow with and maintain the high standards Jeve's Pet Care is known for. We have monthly Team Bonding sessions to review care routines, learn new things about our pet friends, and develop our bond and understanding of each other. This way, we can work better as a unit to provide only the best love, care and service, while having fun in the process.

    Jeve's Pet Care is a locally owned and operated business. We are active members in our community and support as many local businesses as possible. Our JPC apparel includes The PüP Bag, created by JPC, locally made.  Our Charity Events support Salthaven, a local Wildlife Rehabilitation & Education Center.

    Please contact us if you have any questions. We look forward to helping provide care for your pets, home & yard.

​Jeve's Pet Care Inc has been providing professional & trusted pet care since October 2005.  Since then, we have cared for thousands of pets, as well as some homes and yards. Over the years, multiple services were added to help you.

Our team has taken numerous measures to ensure your pets are always in a safe, balanced and nurturing environment. With years of experience, knowledge and service, we have, and continuously learn and update our practices to keep your pet friends happy, healthy, balanced and fun loving.  

We look forward to a lifetime of helping you care for your pet friends, home and yard.


Hours

 of Operation

Office

Monday to Friday 

10.00 Am to 4.00 Pm

​______

Dog Walking 

Cat & All Pet Sitting

7 days a week

8.00 Am to 11.00 Pm

​~~

In Home Stay

7 days a week

24 Hours Care *

​~~

Grooming & Socialization/

Training

By appointment only

​~~

Housekeeping

& Yard Maintenance

Weekdays

8.30 Am to 4.00 Pm​

​~~

Mailing Address

Jeve's Pet Care Inc.

236 Greenwood Ave

London, Ontario

N6J 3G4

  -12 years as Restaurant General Manager

  -Volunteer with Salthaven Wildlife Rehab. since 2006. Current volunteer and supporter.

  -Former President of LDOA in 2014. Current volunteer and supporter.

  -Volunteers with other Animal Welfare committees and groups.

  -Founder, Organizer & Host of 'A Charity Event' series. Currently doing our 11th, Feb. 2018

  -Has 2 cats since 2001, and are his inspirations for JPC Inc., balance, peace of heart, good energy and unconditional friendship. Meeps & Monkey turning 14 in October, 2015. Sisters from the same litter, and have been together since then. We all met when they were 3 weeks old.

Please don't litter. We share our planet with all animals. Help maintain a clean, safe and healthy environment for all creatures. 



  Jeve has loved animals since he could remember. He is amazed how intelligent, compassionate, kind and fun they are to each other, and to us humans. He understands each of them have wonderful, individual personalities which he enjoys, and looks forward getting to know.

  Growing up on a farm in Guyana, South America, Jeve cared for, grew up with and played with cows & bulls, donkeys, dogs, parrots, cats, goats, ducks, etc. until he was age 7. He came to Canada then, and lost his connection with animals.

  Deciding it was time to reconnect with them at 28, he started volunteering at the Chatham OSPCA, and found his happy place once again. That led to him spending time with all his family and friends' pets every opportunity he could get. Learning, growing and understanding them. How they communicate is a lifelong goal.

  In October, 2005, he started Jeve's Pet Care Inc. Having worked in Restaurants since the age 13, Jeve has learned about respect, professionalism, care and customer service. He brings 22 years of business, work, organization experience to Jeve's Pet Care Inc. With that and his passion for each living creature to have an opportunity to live a happy, healthy and fulfilling life, Jeve's Pet Care Inc. is a dream come true.